STEP 1. HOW TO SET UP A HOSTING PACKAGE
STEP 2.
STEP 3.
STEP 4.
STEP 5.
STEP 6.
STEP 7.
STEP 8.
STEP 9.
STEP 10.
STEP 1.
STEP 2.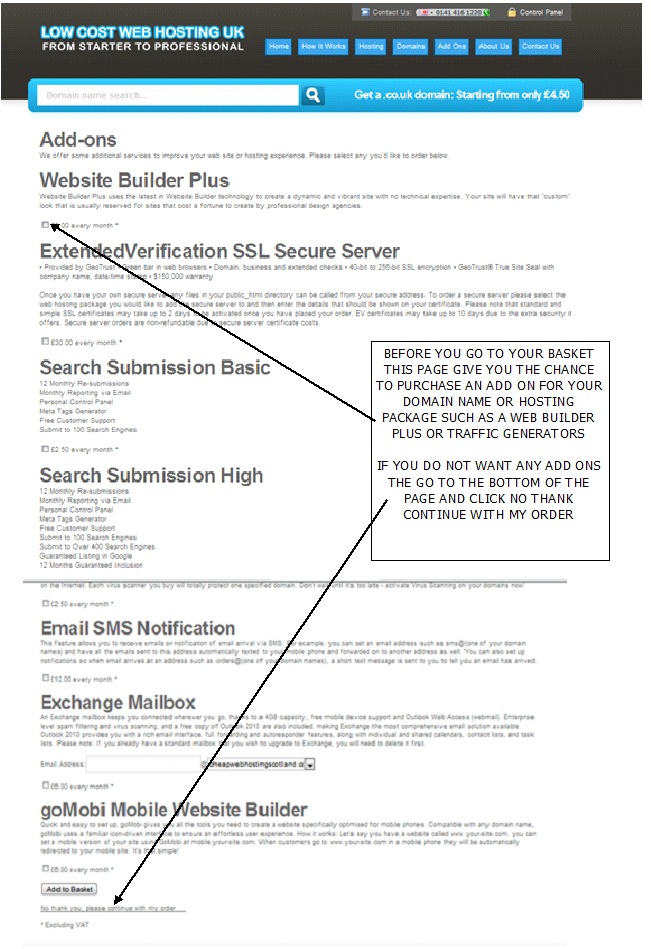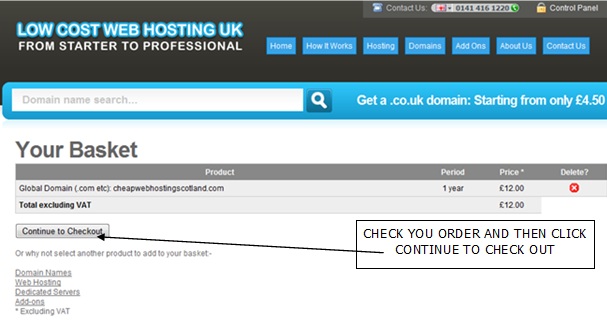 STEP 3.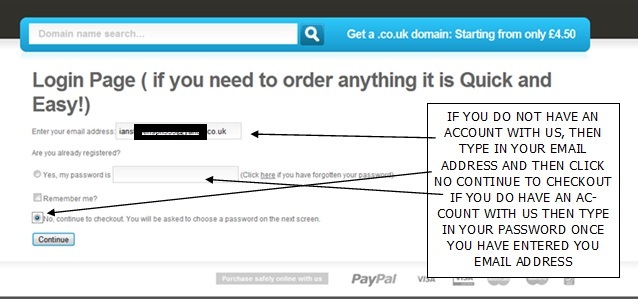 NEXT STEP
FROM HERE IT IS EXACTLY THE SAME AS ORDERING HOSTING PLEASE CLICK HERE TO BE TAKEN TO THAT SECTION
HOW THE CONTROL PANEL WORKS
ALL THE FUNCTIONS ON THE CONTROL PANEL ARE EASY TO USE ALL YOU DO IS CLICK ON THE ICON TO ACCESS THAT FUNCTION ON THE CONTROL PANEL AND YOU WILL BE TAKEN TO THAT PART OF THE CONTROL PANEL.
IF YOU ARE UPLOADING FILES FROM A FTP PROGRAM THEN YOU HAVE TO UNLOCK THE SERVER INN THE CONTROL PANEL TO ALLOW THE FTP TO ACCESS THE SERVER, YOU ALSO HAVE TO USE ALL THE FTP DETAILS INCLUDING PASSWORD ON THE RIGHT HAND MIDDLE OF THE CONTROL PANEL.
TO SET UP EMAIL ACCOUNTS JUST SIMPLY CLICK ON THE MAIL BOX ICON AND ADD THE NAME OF THE MAIL BOX YOU WANT AND THEN ENTER A PASSWORD, ALL MAIL BOXES CAN BE ACCESSED FROM ANY COMPUTER ANYWHERE INN THE WORLD BY GOING TO http://www.outitgoes.com/ AND ENTER YOU FULL EMAIL ADDRESS AND PASSWORD TO ACCESS THE EMAIL ACCOUNT
ONE CLICK INSTALLATIONS IS EASY AND EVERYTHING IS DONE FOR YOU SUCH AS INSTALLING JOOMLA, ALL YOU NEED TO DO IS CLICK ON THE ICON AND THEN TYPE A FOLDER NAME YOU WANT TO INSTALL JOOMLA INTO AND EVERYTHING IS DONE FOR YOU WHEN YOU CLICK INSTALL NOW
THERE IS A HELP TAB AT THE TOP OF THE CONTROL PANEL WHERE YOU CAN GET HELP FROM THE ONLINE DATABASE